インターンシップ内容
◆バングラデシュ・ダッカのWeb/アプリ制作会社でのインターンシップ
We are a software company located in Dhaka, the capital of Bangladesh. Nascenia provides custom software solutions to different companies all over the world. Since it's incorporation in 2010, Nascenia worked for companies in 21 countries of the world across 5 continents.
Developing web and mobile applications is the core expertise of this company. We provide an en end to end solution in software development life cycle - from wireframe development, designing UI, developing software and deploying it to the server.
We are current eyeing to expand our business in Japan and need your help for doing that.
◆インターンシップ内容
1. Be a communication bridge between Bangladeshi and Japanese teams.
2. Involve in marketing activities e.g. social media, email marketing using Japanese language.
3. Participate in business meetings with Japanese companies and convince them to work with Nascenia.
4. Support pre-sales and sales activities where Japan market is involved.
5. Work with senior team members in Nascenia to research and identify new market opportunities.
6. Assist the project manager to deliver quality software products to the Japanese market.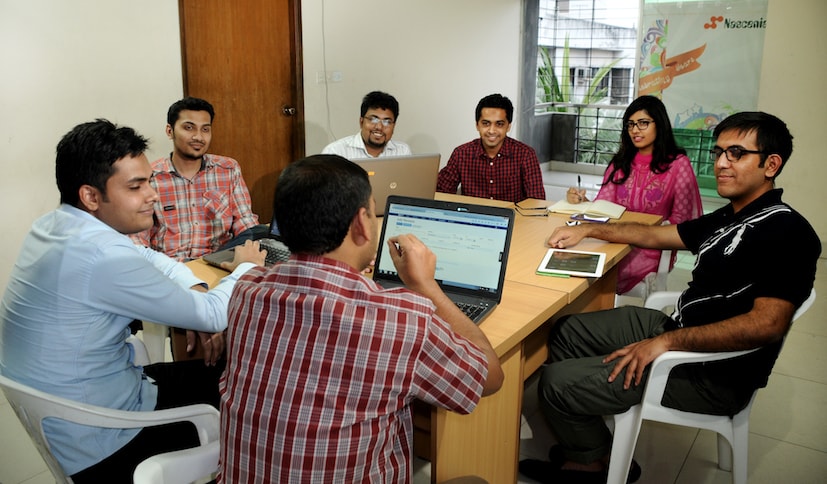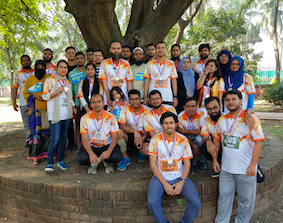 身に付く力・得られる経験
・Learn business communication.
・Able to practice English.
・Able to learn online marketing and sales.
・Learn the software development process.
・Learn software project management.
・Get an oppurtunity working with top level executives as well as founders of the organization.
・Have a lifetime experience of learning new culture and make new friends in a new country.
・On top of existing companies, many Japanese companis are in the process of setting up their offices in Dhaka, Bangladesh. This internship can open different kind of doors to you.
こんな人を求めています
・You should be a native Japanese with excellent writing, reading, and speaking ability. If you are not a native, you must possess N2 level in JLPT.
・You must be fairly conversant in writing and speaking in English.
・Interest in working with a software company.
・Easy going and ready to take new challenges.
募集要項
インターンシップ先国

バングラデシュ
インターンシップ先都市

Dhaka
インターンシップ期間

Minimum 3 months - extendable upto a year.
インターンシップ日数、時間

Monday to Friday, 9:30 AM to 6:30 PM
報酬・手当

・BDT 40,000/= per month (approximately JPY 52,000).

・Basic accommodation will be provided

・1 roundtrip ticket (Dhaka - Tokyo - Dhaka) per year if you stay with us for 6 months or more.

・Visa assistance will be provided, no visa fee is required for Japanese nationale.
必要なスキル・資格

・Proficiency in English and Japanese language

・Basic computer skills
企業紹介
Nascenia is a technology agnostic company and always adapts to cutting edge technology. Our team has expertise on Ruby on Rails, PHP, .net, Node.js, Android, iOS, and many more. Nascenia has the largest Ruby on Rails team in Bangladesh. We follow scrum to deliver projects.
We have won several national and international awards. Nascenia is a complete package for any business owner who is looking for one stop solution to develop software, mobile/ web app or website for his business or those who want to check if there's an issue in their existing system too.
We served IT solutions and services to companies in Bangladesh as well as to many other countries in Europe, Canada, North America, Norway, Netherlands, Denmark, Australia and so on. Some of their valued clients include UNDP, the Telenor group, Robi Axiata, Khan Academy, International Finance Corporation, PricewaterhouseCoopers (PWC).
Nascenia now wants to expand its business in Japan.
事業内容

Nascenia is a custom software development company. We deliver tailored web and mobile applications according to our clients' ideas and preferences. We have vast experience in designing, developing and maintaining software. We focus on serving startups as well as small to medium enterprises. We developed more than 100 web and mobile/tablet applications across 20 countries of five continents in this world.
従業員数

58-Bangladeshi
使用言語

Internal verbal: English - 20%, Bengali - 80%
Internal written: English - 100%
External: English - 80%, Japanese - 20%
経営者プロフィール

All of the three founders of Nascenia, professionals from the software industry, are passionate and engaged full time in the company.

The intern will work under the supervision of Mr. Fuad Bin Omar, the Chief Operating Officer of the company. He has over 12 years of industry experience in programming and project management. He is a Bachelor in Computer Science and Engineering. He is also an MBA.

Although he is very busy with his works in the company, he is anything but confined to his profession. He likes to read, watch movies, doing something new and more than anything - explore the world. He has already visited 35 countries of the world and many more are down the list. Whenever he manages some time, he hits the road with his backpack to explore a new part of the planet.